to the official website of  the late Chuck Brown and the Chuck Brown Band.  Get all the info on the Chuck Brown Band's upcoming performances, Chuck Brown legacy projects, new music, classics, and all things DC .
If you haven't been to the Carlyle Room (1350 I Street NW) you are in for a treat - beautiful, intimate room.  See SHOWS link for more info about the Chuck Brown Band's January 14th show there.
WIND ME UP CHUCK !
Check out the feature on Wiley Brown done by the National Endwoment for the Arts - click the button below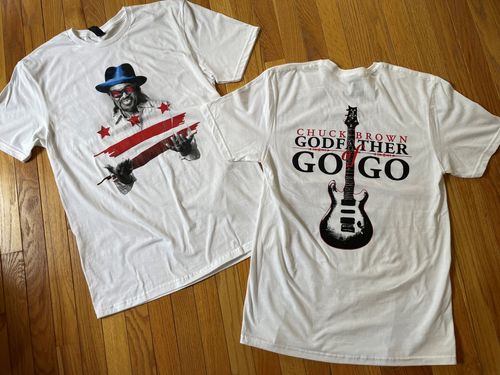 NEW ! CHUCK HOODIES IN STOCK ! SEE STORE PAGE!
Wiley Brown has a single "Not Obligated" out now on all digital platforms!
Post Your Thoughts on Chuck Brown or the Band here